Instead of letting the job search steal it
Sign up for the Job Search Tips newsletter and join other career changers entering the design world.
Every Friday you'll receive 1 action item straight to your inbox to keep you inspired and excited about your next position.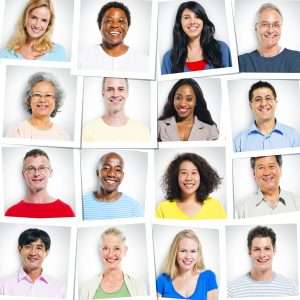 Are you a career changer going in to UX/UI?
First, congrats on making that move! That's a bold step! 
Shorten your job search by:
understanding your transferrable skills
sharing your story so it's relevant to your next position
showing your value

Do this in your resume, your LinkedIn profile, and your online portfolio.
Learn how to share your story so it's relevant and valuable for your next position.
Over 20 years ago when I made the career pivot into the design world, it was like a new lease on life. Energized. Excited. And always learning something new and creative!
I am passionate about helping others find their next role in design.
I pivoted from the tech world to the design world over 20 years go and never looked back.
I worked for small businesses to large corporations. Switching to the design world let me breathe again and enjoy my work. Not to mention the difference it made in the rest of life!

I want the same for you.
Carma was extremely helpful and provided me with encouragement and helpful resources about the field. She helped me prepare for a career transition and I feel so fortunate to have had her support and knowledge to help guide me. I would highly recommend Carma and I am thankful for everything I learned from her.
Carma is an outstanding coach with an extensive background in design and other technical fields. She's also encouraging, insightful, and highly knowledgeable. If you're looking for a Career Coach who's a natural problem solver and compassionate about the job search process, I highly recommend Carma. She helped me fine-tune my skills and increase my confidence.
Carma was extremely helpful in curating my application package, and helped me to prepare for the intimidating job hunt. She was supportive, kind, detail-oriented, and prompt. I could tell she really cared about my success, and provided honest and detailed advice. I was able to land my dream job immediately after completing my course. She helped make that possible.
Improve your chances of getting hired by matching your relevant skills and experiences to your next job. Show them your value!
95% of all recruiters and hiring managers use LinkedIn to find candidates. Optimize your profile so they can easily find you and realize the value you bring to them.
Show your best work! And communicate the value you bring to the table! Your portfolio is the best way to showcase your skills and abilities.